RFID Sports wristband for access control systems and health club
Walt Disney World began providing a dual-frequency (13.56MHz and 2.4GHz) RFID wristband known as the MagicBand to all of its resort guests after they book a Walt Disney World hotel reservation. Guests not staying at a Disney hotel can purchase an RFID-enabled ticket at the gate, which provides access through entrances and other features also accessible via the MagicBand. To accommodate the new system, Disney removed all of its entry turnstiles and installed a total of 283 touch points with built-in RFID readers, as well as biometric finger scanners for redundancy purposes. The company also installed RFID touch points at the door to each of its 28,000 resort rooms.
  RFID bracelet wristband is made of Silicone material together with 13.56MHz chip. The datas inside the chip can be read by related RFID reader. This type of wristband is contactless and it can be used in many circumstances. For instance, it can be used for access control in residential area. When the wristband is put close to the door, datas can be soon read by reader which attach to the door and thus the door open. The similar application can be also seen in amusement park, etc.
Key Features
Compatible to ISO 14443A(1-3) & ISO 15693 standards
Available in different size for adults and young
Easy to wear, flexible and water proof
Resistive to humidity and extreme climates
Lightweight and elegant design
Personalization with pad printing, laser engraving logo, thermo printed UID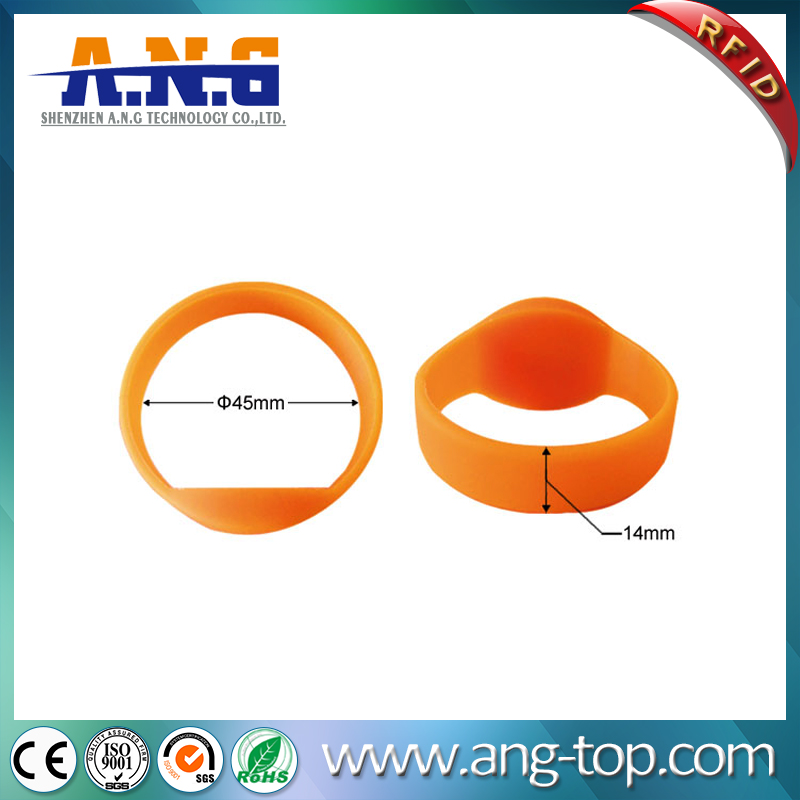 Applications
Access control system
Health club applications
Pool, bath and hotel spa tracking system
Leisure area applications
ANG Tech has experienced in producing RFID silicone bracelet wristband. We have a cooperated US client who uses the adjustable RFID silicone bracelet wristband in steamer ship for payment, hotel, and other recreation activities. By the end of 2016, we have supplied over 1,500,000 pcs of wristband to them. In 2019, they continue ordering the wristbands and the quantities keep increasing.
---
Tags:
---