Nylon RFID Wrist band For concert / arm tag easy to take
  By casing the chips very simple as an wristband or arm tag, these all-purpose contact free data media are extremely robust. They have passive chips. The bracelet material is nylon webbing and available in blue, red, yellow and black. The casing (in black) material is polycarbonate and the available colours are blue, red and black. Other colours for the belt and the casing are available on request. The RFID wristband is in general splash-proof.  We can offer you a 100% waterproof model according to your requirement.
Dimension:
350*15mm or customize for nylon polyester wristband;
36*25mm 40*25mm for customize for RFID tags
Function of the wristband:
1. It can identify specific individual objects, rather than a bar code that will only identify a class of objects;
2. The use of radio frequency data can be read through external materials, and the barcode must rely on a laser to read information;
3. Simultaneously on a plurality of objects to read, and the bar code can only be read one by one. In addition, the amount of information stored is also very large.
Feature: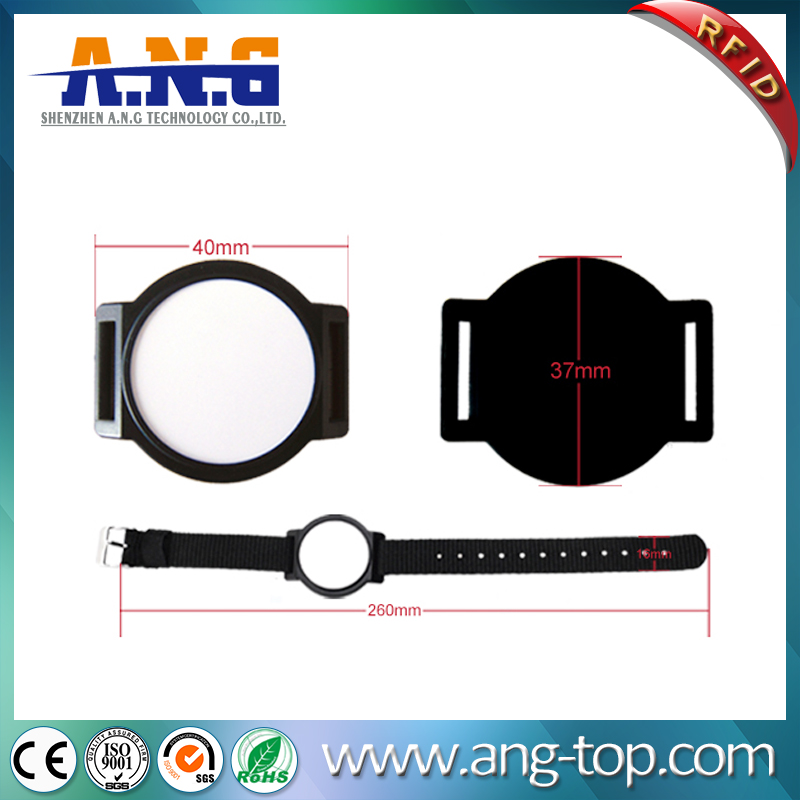 ---
Tags:
---