Printing Elastic Fabric RFID Wristband MIFARE 1K Bracelet for Waterpark
Shenzhen A.N.G Technology CO., Ltd located in Shenzhen,devote to supply RFID solution, readers and tags/cards for one-stop service. Develop and produce ready-made or customized offerings for a large number of applications. Main products include plastic card, smart card, RFID card, tags and wristbands, to be appointed distributor of ACS reader, production capacity is up to 5,000,000pcs per month.
1. Over 7 years export experience
2. OEM service provided
3. High quality and short lead time
4. Factory price
Item name:
Fabric RFID wristband
Material
woven
Size
diameter 60mm, width 25mm
Customize
Yes ( can be colorful and with logo according to artwork)
Frequency
125Khz or 13.56Mhz or 860-960Mhz
Read range
125Khz: 1~3cm
13.56Mhz: 1~10cm
860-960Mhz: 50cm ~ 1 meter
IC chip option
125Khz: TK4100, EM4200, T5577,ect
13.56Mhz: MIfare 1k/4k. Mifare Ultralight, MIfare Ultralight C, MIfare Desfire EV1, ect
NFC: NTAG 213/215/216
860-960Mhz: ALien H3, Monza 4/5
Operating Temperature
-25ºC~85ºC
Storage Temperature
0ºC~35ºC
Packing
200pcs per box, 2000pcs per carton
Application
Identity, tracking and payment
SPA, GYM, Waterpart, theme park, Sport event, ect
RFID bracelet wristband is made of Silicone material together with 13.56MHz chip. The datas inside the chip can be read by related RFID reader. This type of wristband is contactless and it can be used in many circumstances. For instance, it can be used for access control in residential area. When the wristband is put close to the door, datas can be soon read by reader which attach to the door and thus the door open. The similar application can be also seen in amusement park, etc.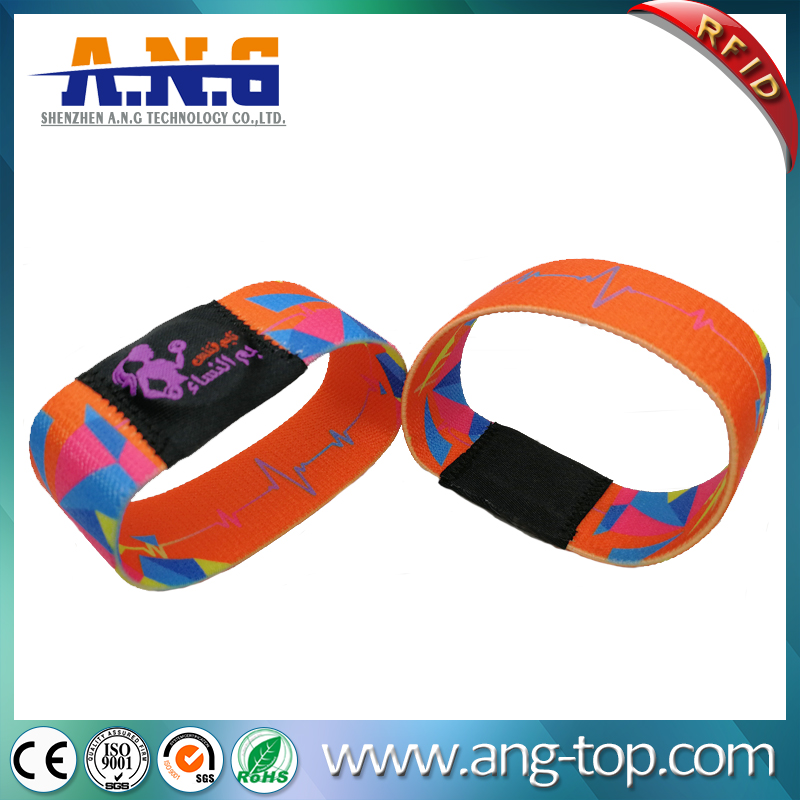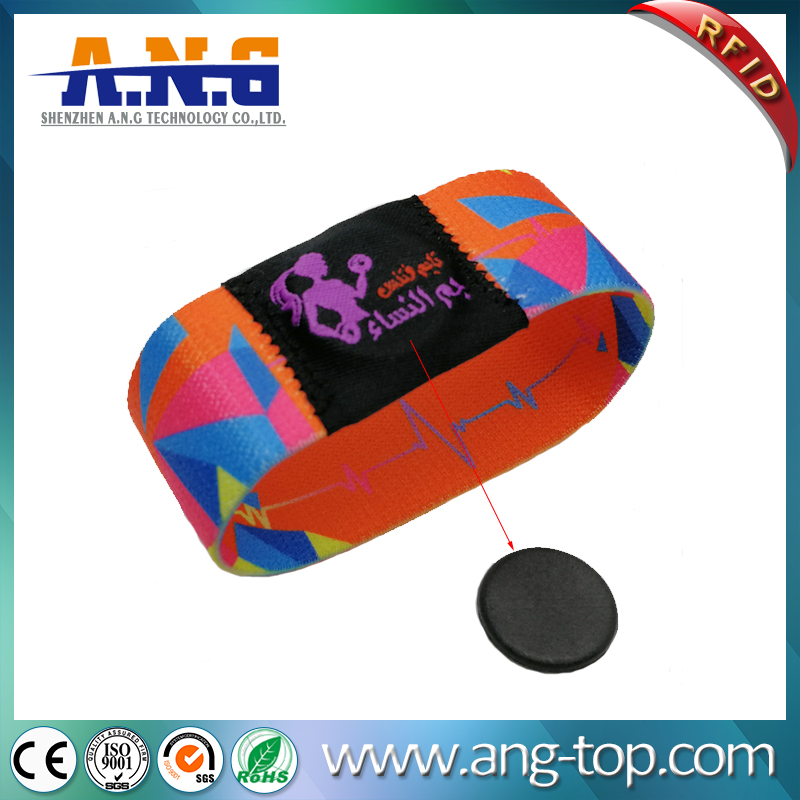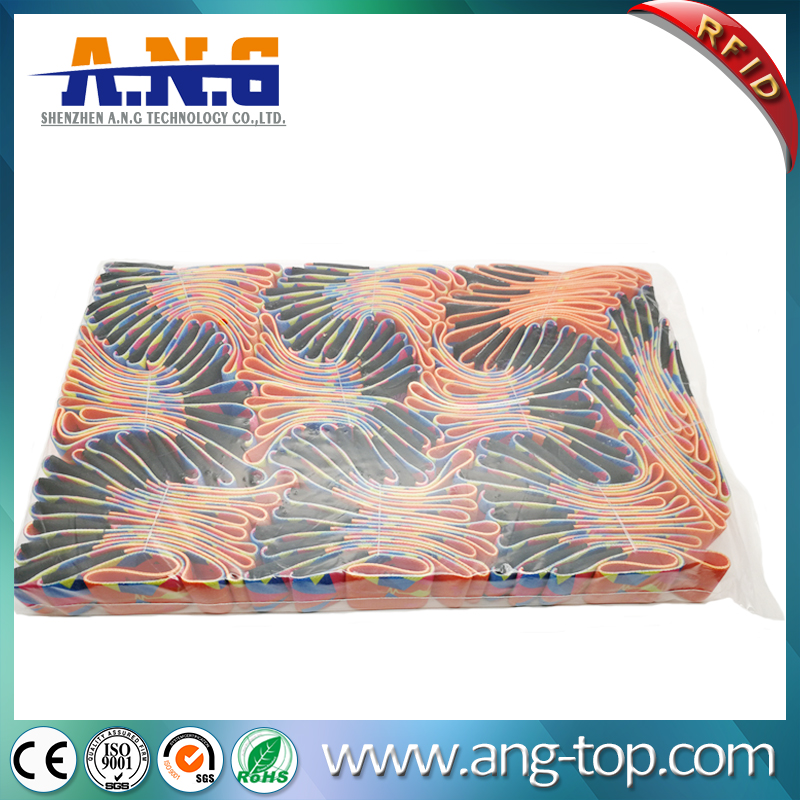 ---
Tags:
---