Nylon Material Adjustable Watch Strap Wristbands For Events
A.N.G Watch-Strap Wristbands are robust and easy to wear with their adjustable and easy fastening straps. These RFID wristbands are also waterproof because the electronic unit is fully sealed. These A.N.G Watch-Strap wristbands can be used in environments such as Events and Leisure but also buisness who require their customer to have a Membership and an Access Control system. In addition, these wristbands can be personalised with a printed serial number, text or logo.
We have a great range of different RFID Wristbands including silicone, Velcro, watch-strap and disposable styles which are all practical and easy to wear. Each wristband can be supplied with a variety of technologies and memory sizes to suit your needs. Our RFID Wristbands can be used for many different applications including use at concerts, in leisure and sports facilities, for access control, at casinos and more. For help choosing the right wristband for your organisation or further information please contact us and we'll be happy to help.
Product Specification:
Wristband Width: 16 mm
Wristband Length : 265 mm
Material: Nylon
Colors: Black, Red, Blue etc
Working Temperature: -30°c to 75°c
Storage Temperature: -40°c to 80°c
Choices of Chips:
Low Frequency Chips(125 KHz): TK4100, EM4200, T5577, Hitag1 etc
High Frequency Chips(13.56 MHz): FM11RF08, Mifare 1 S50, Mifare S70, Mifare Ultralight, I Code 2 etc
Ultra High Frequency Chips(860~960 MHz): UCODE GEN2, Alien H3, Impinj H4 etc
Packages:
9.85 G / PCS
100 PCS / OPP Bag, 10 OPP Bags / Box, 1000 PCS / Box
Net Weight: 9.85 KG / Box
Gross Weight: 10.85 KG / Box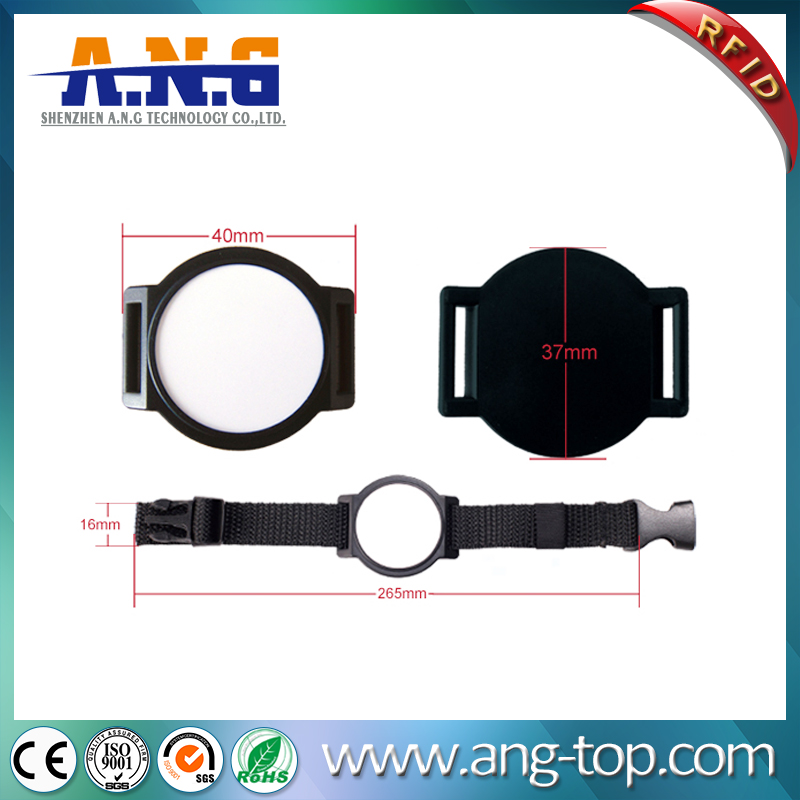 ---
Tags:
---