Flexible Foam Tag Printable UHF RFID Anti-Metal Label For Asset Tracking
If there are lots of metal products or metal shelves for you to count or manage, do you think that it will be difficult to calculate or reduce efficiency? Especially in waste factory, this is a big project. Then how to solve this problem? RFID technology is introduced to solve this issue and anti-metal tag is a useful product.
UHF flexible anti-metal tag is suitable to be used in metal products. As there is a special foam coating inside the tag, the tag can be worked even if it is stuck on metal products. Since metal products or metal shelves need to be managed on long distance, UHF chip tag is needed in this case. Due to harsh environment, the material is chosen to encapsulate UHF chip to be waterproof, strong acid and strong base.
Type
UHF RFID Tag
Protocol
ISO/IEC 18000-6C, EPC Class1 Gen2
Frequency
EU Standard 865-868mhz, US Standard 902-928mhz
Chip
Impinj Monza MR6-P/ Monza 4QT
Memory
EPC 128bits
TID 48bits
Unique TID: 48bits
User: 32bits
Read Range(Handheld)
Max. 6meters on metal surface;
Max. 4meters on plastic surface;
Max. 3meters on liquid surface;
Data retention
10 years
Programming Cycles
100,000 cycles
Anti-collision
Support multiple tags reading
Operating temperature
(-40ºC ~ +85°C)
Size
60*25*1mm/95x22x1.25mm/65x35x1.25mm for choose.
Substrate Material
Transparent Release Film
Antenna
Al(9μm) + PET(50μm) Etched Alumium (9μm) + PET (50μm)
Surface Material
PET Waterproof (Thermal Transfer)
Interlayer Material
Special Anti-metal Material
How to use the tag on metal products? Usually, there will be 3M glue on one side of the tag. The side of 3M glue can be ripped off to stick on metal products. When metal products with the anti-metal tag pass by UHF reader, the tag can be read by reader and data inside the chip will be displayed to show quantities of the metal products. This help increase efficiency of the products tracking, counting and managing.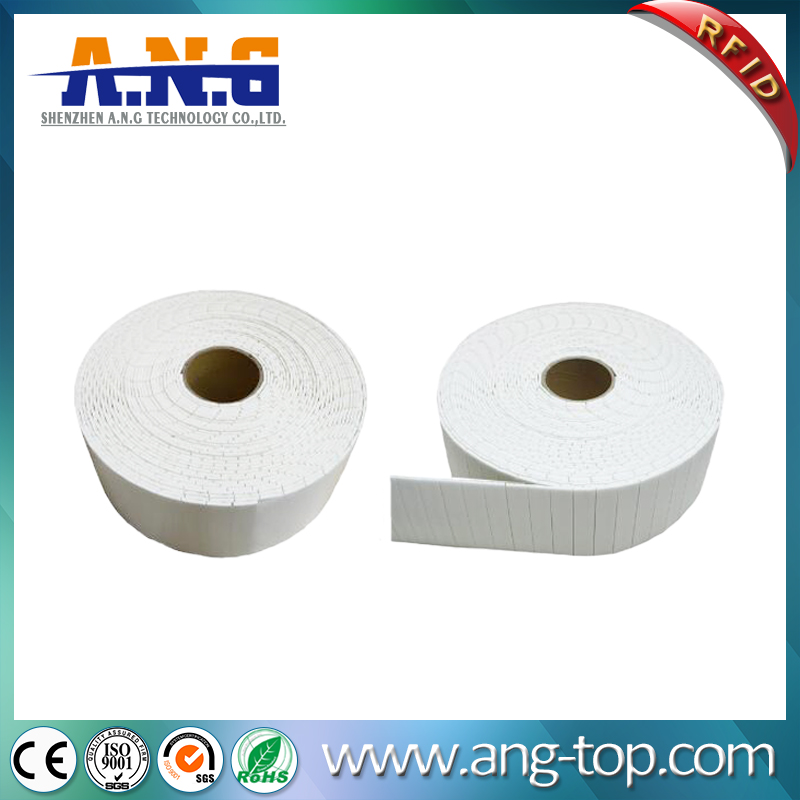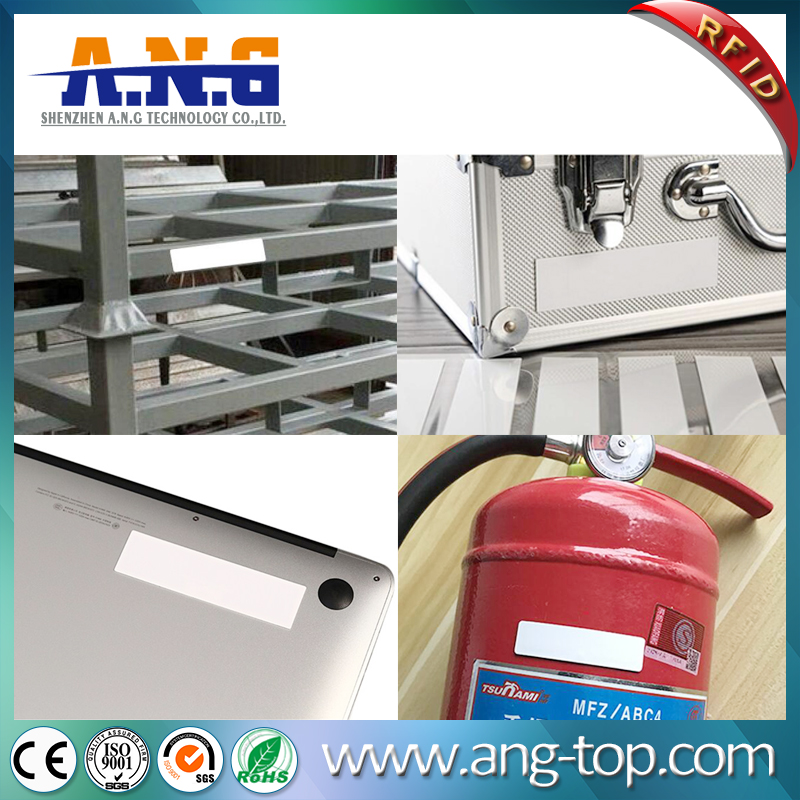 ---
Tags:
---