13.56MHZ NFC Passive RFID Tags Finger Nail LED Sticker
  When the phone receives a SMS or a call, or is touching by yourself, the LED light will be activated and begin blinking. It can also be stick to the back of phones.
   Only support the devices which has the NFC function.
   You can use the NFC Finger Nails when call someone, shopping, park your car, also when you receive a message it would shining.
   New Led Product so cool using in the public places, such as concert, club, bar, party, etc.
These are the modern and newest luminous NFC nail stickers with the following characteristic
1  Fashionable
2  Laser Effects & Waterproof
3  Combined FPC & RFID sensor technology
4  Power Free signal controlled to light up LED lights.
5  The rise of wearable technology
Feature:
LED flash sticker with rich and luminous color

Easy to joint with the nail

Long-time storage

Oxidation resistance

Color: white,but also can be customized with the MOQ is 3000pcs
Using instructions:
A  Put the sticker on the nail, and then coat enamel
B  NFC application in the mobile should be in the open status
C  The mobile should be in operation, and can't be screen locked
D  The NFC blink nail stickers should be placed at the mobile phone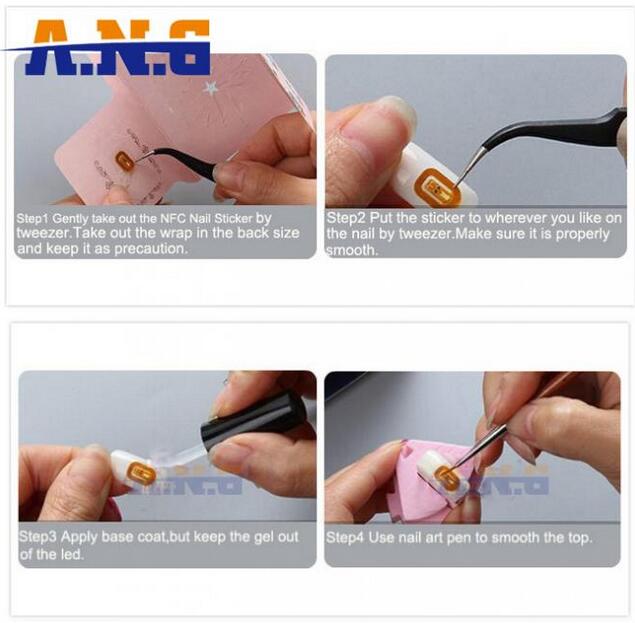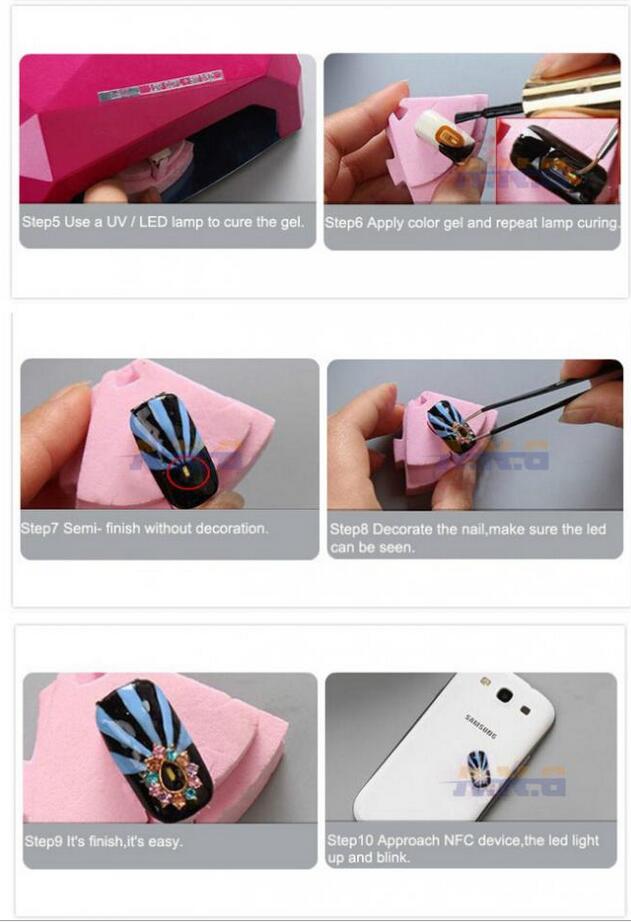 ---
Tags:
---