Anti-metal PCB RFID Label Tag for Supermarket Library Shelf Management
We provide a good variety of RFID smart tags packaged to fit your application needs. Together with major RFID electronics providers (Infineon, Atmel, Alien, etc), we provide a wide range of RFID electronics options in our tags for our Customers. Our production is well equipped to produce chip card, contactless tags/cards and Dual Frequency, Dual Interface products. And our products find its application in security, identification, ticketing & banking industries.
Test*
Temperatures and Duration
Results
Maximum Temperature
Long-term at 10 hr: 140°F (60°C)
No effect on tag. Tag remained the same in appearance and RFID performance/function.There was no sign of peeling, tearing or destruction.

The tag read normal after the tests. *Test is not limiting.

Standard at 5 min: 159°F (71°C)
Short-term at 90 sec: 168°F (75°C)
Minimum Temperature
-40°F (-40°C)
Temperature Cyclin
The tag was cycled to 168°F at equilibrium for five times.Between each cycle, it was air cooled to room

temperature and read with an RFID reader.
Feature
1. Chip: Alien H3/Monza 4/5
2. Frequency: 860-960 Mhz
3. Protocol:ISO18000-6c
4. Memory: 512 bits
5. Read/write Times: 100,000 times
6. Data Storage: 10 years
7. Round size:19mm,25mm,30mm,35mm,40mm,50mm.etc.
8. Rectangle size: 86mm*54mm,50mm*50mm,56mm*18mm,44mm*18mm,
50mm*35mm,40mm*25mm,15mm*30mm.etc
9. Thickness: 0.3
10. Material:PET,paper
11. Antenna: Aluminium Foil
12. Read Distance: 1-10 m (depends on the card reader and antenna)
13. Working temperature: -40 °C~ 85 °C
14. Store temperature: -20 °C ~45 °C
15. Material:PVC,Paper,PET,Anti-metal material
About us: Shenzhen A.N.G Technology CO., Ltd located in Shenzhen, is a high-tech manufacturer specialized in production Radio Frequency Identification Smart Card, NFC Label and Card Reader.
1. Wide Range Products Item
2. Better Price With High Quality And Professional Package.
3. Be Specialized In RFID Tag, NFC Tag And Smart Card For Long Time.
4. Customize Products Depending On Different Project From Customers.
5. Professional Designer, Experienced Salesman And Workers.
6. Advanced Production Experience and Professional R&D Capability.
Applications: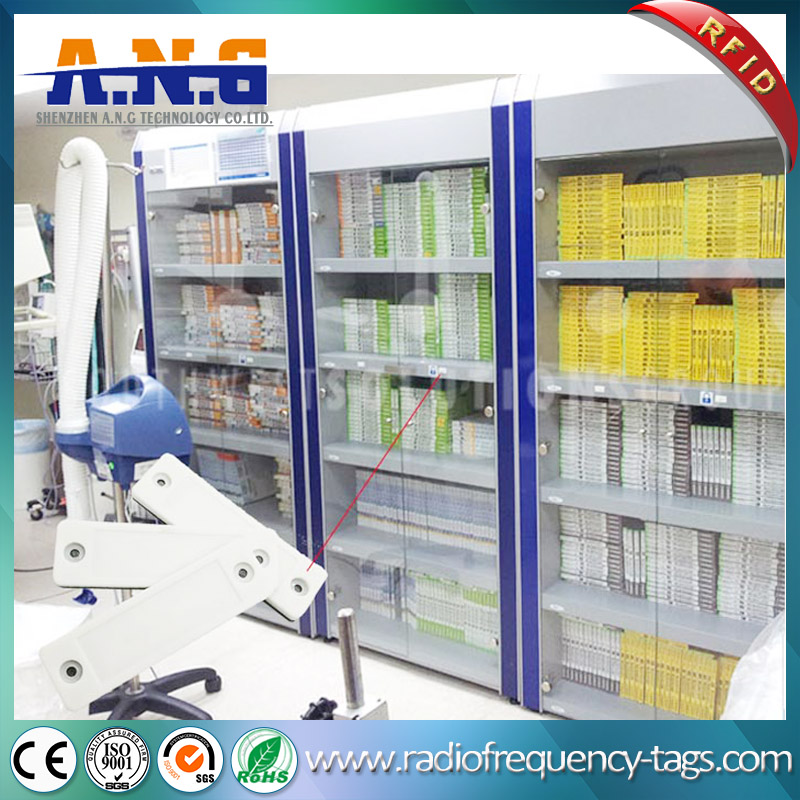 ​
Reading H3 Chip Uhf Passive Rfid Tags For Library Archives Management
---
Tags:
---