ABS Plastic RFID Key Fob With Embedded RFID Transponder
The plastic RFID Key Fob Shark is suitable for any application of chip-based systems, e.g. For access control or time recording. The built-in transponder chip is optimally protected against mechanical external effects and virtually indestructible. The large selection of chip types of different safety levels offers an almost unlimited range of use with identical functionality to conventional transponder cards. The dynamic and stylish design, the ease of use and the very good durability of this key pendant, as well as the usability of various chip types, which are also visible, make it a modern solution among the key fobs.
Standard Features – Key Fob Shark
Shape: Shark
Dimensions: 52 x 22 x 3 mm
Weight: 7 g
Material: Polycarbonate
Surface: matt, opaque
Available colors:yellow,gray, blue, red
Current chip types: EM4200, NXP Hitag, NXP Mifare, LEGIC
Personalization options: number imprint (laser-engraved)
Areas of application: time recording, access control, identification
Temperature range: from -25 ° C to +65 ° C
Index Humidity resistance: IP 67
Application
Social Media Activations
Access Control
Cashless Payment
Gaming
Promotions
Souvenirs
Loyalty Programs
Brand reinforcement
General Promotions
Gym Memberships
Ticketing
Season Passes
Door Lock Keys
About us: Shenzhen A.N.G Technology CO., Ltd located in Shenzhen, is a high-tech manufacturer specialized in production Radio Frequency Identification Smart Card, NFC Label and Card Reader.
1. Wide Range Products Item
2. Better Price With High Quality And Professional Package.
3. Be Specialized In RFID Tag, NFC Tag And Smart Card For Long Time.
4. Customize Products Depending On Different Project From Customers.
5. Professional Designer, Experienced Salesman And Workers.
6. Advanced Production Experience and Professional R&D Capability.
| | | | | | | |
| --- | --- | --- | --- | --- | --- | --- |
| Chip Model | Type | Frequency | Memory | Endurance | Data Retention | Protocol |
| MF S50 | Contactless | 13.56MHz | 1K Byte | 100,000 | 10 year | ISO14443A |
| MFS70 | Contactless | 13.56MHz | 4K Byte | 100,000 | 10 year | ISO14443A |
| MF Desfire D21 | Contactless | 13.56MHz | 2K Byte | 500,000 | 10 year | ISO14443A |
| MF Desfire D41 | Contactless | 13.56MHz | 4K Byte | 500,000 | 10 year | ISO14443A |
| MF Desfire D81 | Contactless | 13.56MHz | 8K Byte | 500,000 | 10 year | ISO14443A |
| MF Ultralight | Contactless | 13.56MHz | 64 Byte | 100,000 | 5 year | ISO14443A |
| MF PLUS S2K/4K | Contactless | 13.56MHz | 4 Byte | 200,000 | 10 year | ISO14443A |
| I-Code SLI | Contactless | 13.56MHz | 1024 Bits | 100,000 | 40 year | ISO15693 |
| FM11RF08 | Contactless | 13.56MHz | 1K Byte | 100,000 | 10 year | ISO14443A |
| FM1208 Series | Contactless | 13.56MHz | 8K Byte | 100,000 | 10 year | ISO14443A |
| EM4200/4305 | Contactless | 125KHz | | 100,000 | 10 year | ISO11784/785 |
| T5577 | Contactless | 125KHz | 330 Bits | 100,000 | 10 year | ISO11784/785 |
| Alien | Contactless | 860~960MHz | 512 Bits | 100,000 | 10 year | ISO18000-6C |
| SLE4442/5542 | Contact | | 256 Byte | 100,000 | 10 year | ISO7816 |
| SLE4428/5528 | Contact | | 1 Byte | 100,000 | 10 year | ISO7816 |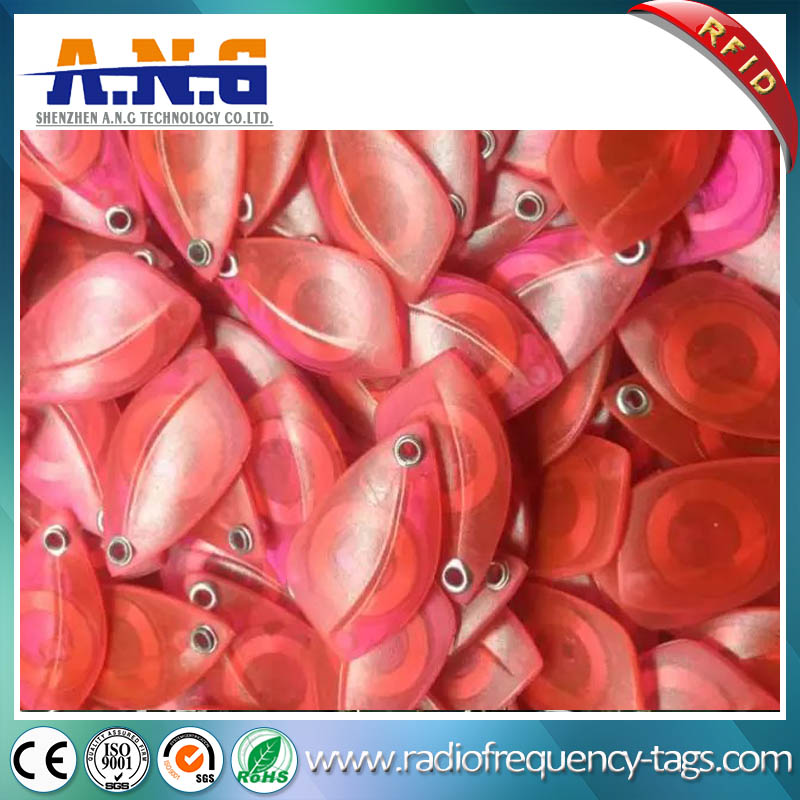 ---
Tags:
---