13.56MHz 14443A Mifare Tag RFID Key Fob For Access Control
A.N.G Keyfobs combine RFID technology within attractive and practical keyfob housings. With a range of different colours available, with a stylish, clean & crisp corporate look they're great for almost any organisation! Available in the most common ICs in 125 kHz as well as in 13.56 MHz, these fobs are ideal for use in access control, identification, time and attendance and many other applications.
Applications:
Access Control
Identification
Time Attendance
Health Clubs
Personalisation options:
Laser Engraved Sequential or UID Number
Chip Encoding
About us: Shenzhen A.N.G Technology CO., Ltd located in Shenzhen, is a high-tech manufacturer specialized in production Radio Frequency Identification Smart Card, NFC Label and Card Reader.
1. Wide Range Products Item
2. Better Price With High Quality And Professional Package.
3. Be Specialized In RFID Tag, NFC Tag And Smart Card For Long Time.
4. Customize Products Depending On Different Project From Customers.
5. Professional Designer, Experienced Salesman And Workers.
6. Advanced Production Experience and Professional R&D Capability.
| | | | | | | |
| --- | --- | --- | --- | --- | --- | --- |
| Chip Model | Type | Frequency | Memory | Endurance | Data Retention | Protocol |
| MF S50 | Contactless | 13.56MHz | 1K Byte | 100,000 | 10 year | ISO14443A |
| MFS70 | Contactless | 13.56MHz | 4K Byte | 100,000 | 10 year | ISO14443A |
| MF Desfire D21 | Contactless | 13.56MHz | 2K Byte | 500,000 | 10 year | ISO14443A |
| MF Desfire D41 | Contactless | 13.56MHz | 4K Byte | 500,000 | 10 year | ISO14443A |
| MF Desfire D81 | Contactless | 13.56MHz | 8K Byte | 500,000 | 10 year | ISO14443A |
| MF Ultralight | Contactless | 13.56MHz | 64 Byte | 100,000 | 5 year | ISO14443A |
| MF PLUS S2K/4K | Contactless | 13.56MHz | 4 Byte | 200,000 | 10 year | ISO14443A |
| I-Code SLI | Contactless | 13.56MHz | 1024 Bits | 100,000 | 40 year | ISO15693 |
| FM11RF08 | Contactless | 13.56MHz | 1K Byte | 100,000 | 10 year | ISO14443A |
| FM1208 Series | Contactless | 13.56MHz | 8K Byte | 100,000 | 10 year | ISO14443A |
| EM4200/4305 | Contactless | 125KHz | | 100,000 | 10 year | ISO11784/785 |
| T5577 | Contactless | 125KHz | 330 Bits | 100,000 | 10 year | ISO11784/785 |
| Alien | Contactless | 860~960MHz | 512 Bits | 100,000 | 10 year | ISO18000-6C |
| SLE4442/5542 | Contact | | 256 Byte | 100,000 | 10 year | ISO7816 |
| SLE4428/5528 | Contact | | 1 Byte | 100,000 | 10 year | ISO7816 |
Packages: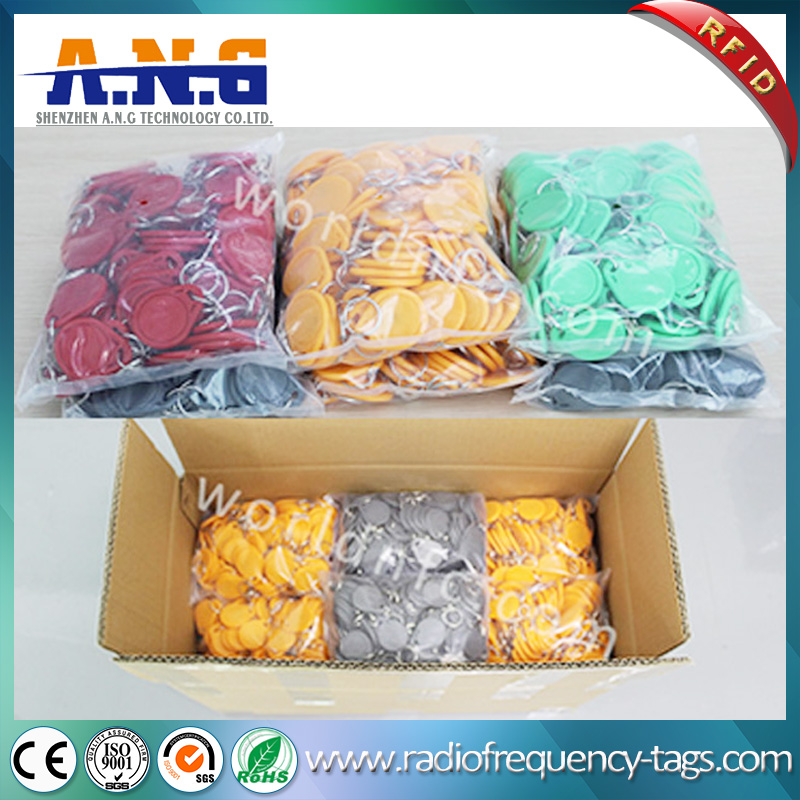 Factory: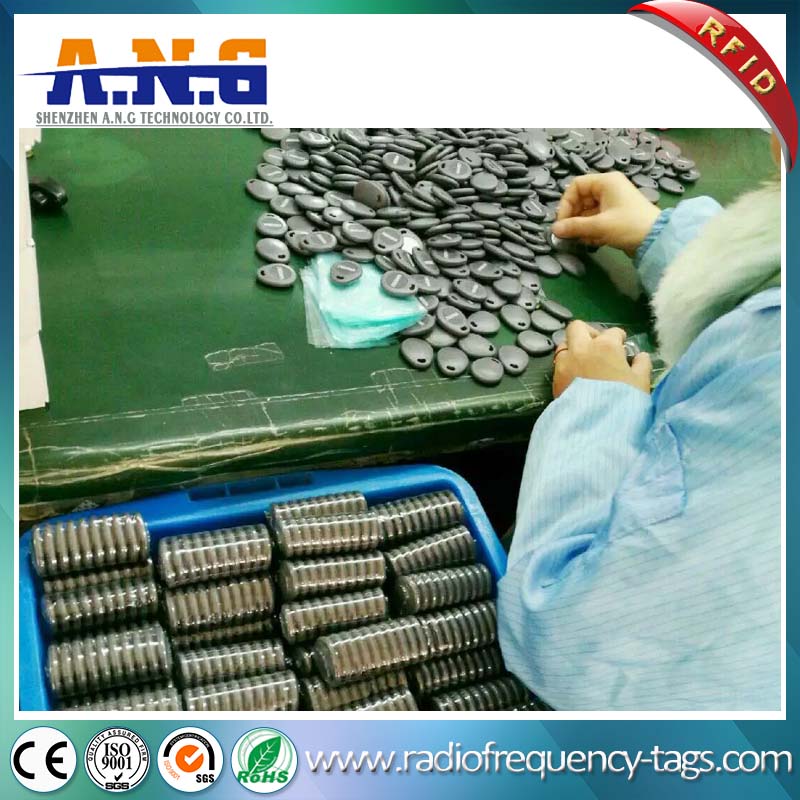 High Frequency Red Translucent Rfid Key Fob IP67 Shark Type With Polycarbonate Material
---
Tags:
---