RFID iButton DS1990 Magnetic Keyfob TM Card For Access Control
The guard patrol monitoring wall mount plate allows the user to permanently attach an iButton to an object with two screws, or rivets. The plastic plate is designed with an inset that accommodates the flange of the F5 package and allows for flush mounting. A protective wall is provided along the sides of the plate to reduce incidental damage to the iButton.
Key Features
Low-cost fixture that permanently secures an iButton to an object.
Allows an iButton to be easily and permanently attached to an object using screws or rivets (F5 MicroCan).
Specification:
Tag Type: Ibutton Read-only
Read Range: 1~5CM
Dimension: 5*3*0.5CM
Weight: 5g±0.3g
Temperature: -20 to +55 degrees Celsius
Memory Retention: above 10 years
Color: black
| | |
| --- | --- |
| Material | durable and high quality ABS case and stainless steel read head |
| Dimension | 5*3*0.5CM |
| Storage Temperature | (-30 – 80) ºC |
| Memory | Depending on Ibutton card |
| Storage Capacity | 10000 records (Optional) |
| Weight | 5g±0.3g |
| Data Storage | Unique ID serial number (read only) |
About us: Shenzhen A.N.G Technology CO., Ltd located in Shenzhen, is a high-tech manufacturer specialized in production Radio Frequency Identification Smart Card, NFC Label and Card Reader.
1. Wide Range Products Item
2. Better Price With High Quality And Professional Package.
3. Be Specialized In RFID Tag, NFC Tag And Smart Card For Long Time.
4. Customize Products Depending On Different Project From Customers.
5. Professional Designer, Experienced Salesman And Workers.
6. Advanced Production Experience and Professional R&D Capability.
Size: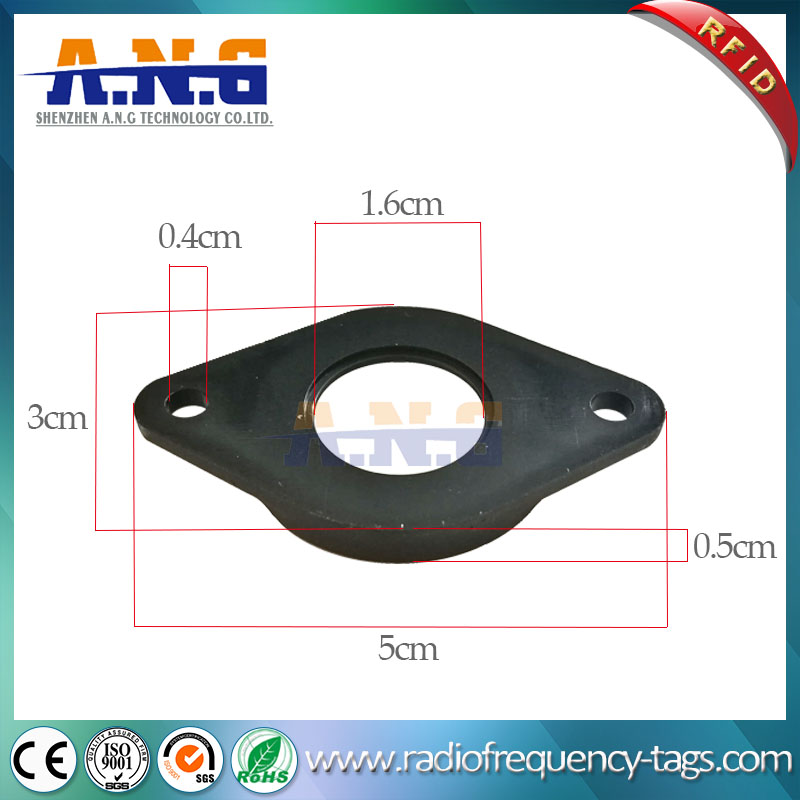 ABS F5 IButton Wall Mount Plate For Security Guard Patrol , 1~5CM Read Range
---
Tags:
---