ISO15693 HF RFID CD Labels DVD Stickers For Disc Manegement
RFID CD Label is designed for various applications especially the asset tracking and NFC payment.The strength of RFID label compared with other tags is the thinner thickness and optional size. It can be sealed inside of goods or stick on the device surface with adhesive layer. The label is also optional with anti-metal layer to mount and working on metal surface. A.N.G has the ability to produce the label in mass production. We also provide the special labels for CD tracking, bottle tracking, vehicle windows( tamper proof stickers).
| | |
| --- | --- |
| Frequency | HF(13.56MHz); UHF(860~960MHz) |
| Protocol | ISO 15693; EPC C1 Gen 2 |
| Chip | I CODE ; Alien H3 |
| Material | PVC,PET |
| Size | 40mm  with 16mm hole |
| Reading Distance | 20 cm to 80 cm |
| Temp | (-25°C to +55°C) |
| Application | Disc Manegement |
Features and benefits
ICODE SLIX RF interface (ISO/IEC 15693)
1)Contactless transmission of data and supply energy (no battery needed)
2)Operating distance: up to 1.5 m (depending on antenna geometry)
3)Operating frequency: 13.56 MHz (ISM, world-wide licence freely available)
4)Fast data transfer: up to 53 kbit/s
5)High data integrity: 16-bit CRC, framing
6)True anticollision
7)Password protected Electronic Article Surveillance (EAS)
8)Password protected Application Family Identifier (AFI)
9)Data Storage Format Identifier (DSFID)
10)Additional fast anticollision read
11)Write distance equal to read distance
EEPROM
1)1024 bits, organized in 32 blocks of 4 bytes each
2)50 years data retention
3)Write endurance of 100000 cycles
About us: Shenzhen A.N.G Technology CO., Ltd located in Shenzhen, is a high-tech manufacturer specialized in production Radio Frequency Identification Smart Card, NFC Label and Card Reader.
1. Wide Range Products Item
2. Better Price With High Quality And Professional Package.
3. Be Specialized In RFID Tag, NFC Tag And Smart Card For Long Time.
4. Customize Products Depending On Different Project From Customers.
5. Professional Designer, Experienced Salesman And Workers.
6. Advanced Production Experience and Professional R&D Capability.
| | | | | | | | | |
| --- | --- | --- | --- | --- | --- | --- | --- | --- |
| Model | Label Size(mm) | Antenna Size(mm) | S50 | Ultralight | FM1108 | I-Code2 | H3/H4 | M4/M5 |
| Windshield Tag | 100*100 | 93*19 | N | N | N | N | Y | N |
| Windshield Tag | 102*77 | 80*40 | N | N | N | N | Y | Y |
| Anti-Tear Label | 50*50 | 45*45 | Y | Y | Y | Y | Y | Y |
| On-Metal Tag | 50*35 | 37*22 | Y | Y | Y | Y | N | N |
| Gas Cylinder Tag | 46*31 | 37*22 | Y | Y | Y | Y | N | N |
| Library Label Tag | 45*45 | Φ40 | Y | Y | Y | Y | N | N |
| DVD Label | Φ45 | Φ40 | Y | Y | Y | Y | Y | Y |
| Bottle Tag | 130*30 | 119*21 | N | N | N | Y | Y | Y |
| Jewelry Label | 120*15 | 83*11 | N | N | N | N | Y | N |
| Label/Inlay | Φ40 | Φ34 | Y | Y | Y | Y | N | N |
| Label/Inlay | Φ25 | Φ22 | Y | Y | Y | Y | N | N |
| Label/Inlay | 18*18 | 15*15 | Y | Y | Y | Y | N | N |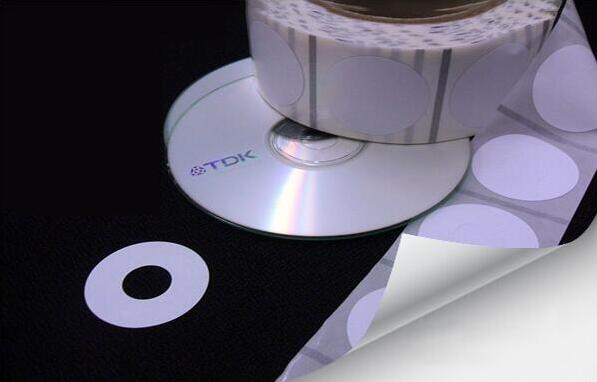 Packages:
By Roll / Sheet / Full Sheet
The Diameter of the roll is 3 inch
1000PCS / roll (or 500PCS / roll)
Wrap-Shrink
1000PCS / carton; 3000PCS / carton;
5000PCS / carton; 10000PCS / carton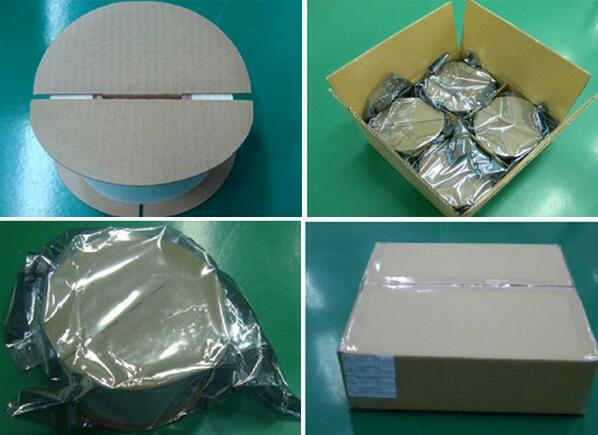 DVD Passive Programmable HF Rfid Tags Small Contactless support encrypt , rewritable
---
Tags:
---