13.56MHz NFC RFID Label Sticker For Mobile Phone
Can be used for, Smart advertisement, Goods and device authentication, Call request, SMS, Call to action, Voucher and coupons, Bluetooth or Wi-Fi pairing , Connection handover, Product authentication, Mobile companion tags, Electronic shelf labels and Business cards.
Designed to work with all NFC devices or NFC compliant Proximity Coupling Devices including all other NFC-enabled phones and tablets e.g. Samsung Galaxy S5, Note 4, Nexus 4, Nexus 7, windows and Androied phones.. etc.
Material
Paper, Self-adhesive Paper, Ricoh thermal paper, PP/Tyvek, PVC, Soft Plastic, PET,TT Printable White Film
Size
30mm
MOQ
100pcs
IC Tape Available
Ntag203,ntag213,ntag216,M4E,M4D ,M4QT
Operating Capacity
EPC 96-480 bit, User 512 bit, TID 32 bit
Standard
ISO18000-2,ISO11784/85,ISO14443A,ISO15693,ISO1800-6C
Tag Form Factor
Dry Inlay/wet inlay/White wet inlay(label)
Application Surface Materials
Glass, Plastic, Wood, Cardboard
Max Read Distance
10cm
Attachment Method
General Purpose Adhesive or enclose coated paper
Operating Temp
(-40° to +70°C)
Storage condition
20% to 90% RH
Standard size card weight
Packaging Details (for standard size):
Single<1g/pcs
500pcs/roll 1000pcs/roll
Sample Supply
Free samples are available upon request
Payment term
Paid by T/T or Western Union or paypal, 50% as deposit and 50% balance payment before delivery.
Disclaimer
The showing picture is only for your reference of our product.
What type of NFC tags does A.N.G offer?
A.N.G's standard offer includes two different types of NFC chips (Ntag 213 and Ntag 216) in a standard format: round stickers, printed or not, and up to 30mm/1.15inches, which contain a pre-encoded short URL which can be managed from A.N.G platform.
Pakages:
By Roll / Sheet / Full Sheet
The Diameter of the roll is 3 inch
1000PCS / roll (or 500PCS / roll)
Wrap-Shrink
1000PCS / carton; 3000PCS / carton;
5000PCS / carton; 10000PCS / carton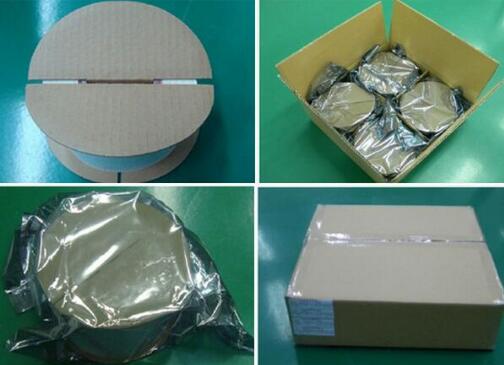 About us: Shenzhen A.N.G Technology CO., Ltd located in Shenzhen, is a high-tech manufacturer specialized in production Radio Frequency Identification Smart Card, NFC Label and Card Reader.
1. Wide Range Products Item
2. Better Price With High Quality And Professional Package.
3. Be Specialized In RFID Tag, NFC Tag And Smart Card For Long Time.
4. Customize Products Depending On Different Project From Customers.
5. Professional Designer, Experienced Salesman And Workers.
6. Advanced Production Experience and Professional R&D Capability.
| | | | | | | | | |
| --- | --- | --- | --- | --- | --- | --- | --- | --- |
| Model | Label Size(mm) | Antenna Size(mm) | S50 | Ultralight | FM1108 | I-Code2 | H3/H4 | M4/M5 |
| Windshield Tag | 100*100 | 93*19 | N | N | N | N | Y | N |
| Windshield Tag | 102*77 | 80*40 | N | N | N | N | Y | Y |
| Anti-Tear Label | 50*50 | 45*45 | Y | Y | Y | Y | Y | Y |
| On-Metal Tag | 50*35 | 37*22 | Y | Y | Y | Y | N | N |
| Gas Cylinder Tag | 46*31 | 37*22 | Y | Y | Y | Y | N | N |
| Library Label Tag | 45*45 | Φ40 | Y | Y | Y | Y | N | N |
| DVD Label | Φ45 | Φ40 | Y | Y | Y | Y | Y | Y |
| Bottle Tag | 130*30 | 119*21 | N | N | N | Y | Y | Y |
| Jewelry Label | 120*15 | 83*11 | N | N | N | N | Y | N |
| Label/Inlay | Φ40 | Φ34 | Y | Y | Y | Y | N | N |
| Label/Inlay | Φ25 | Φ22 | Y | Y | Y | Y | N | N |
| Label/Inlay | 18*18 | 15*15 | Y | Y | Y | Y | N | N |
Factory: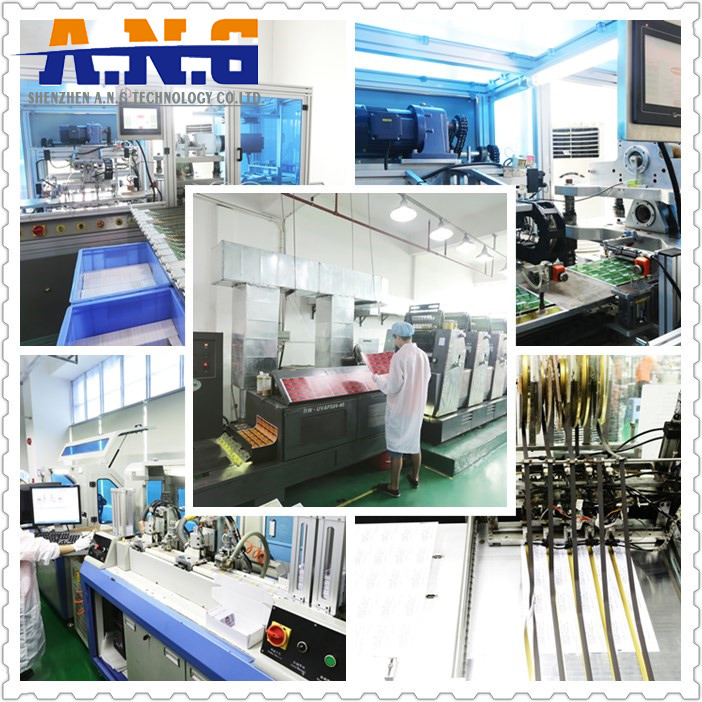 Applications: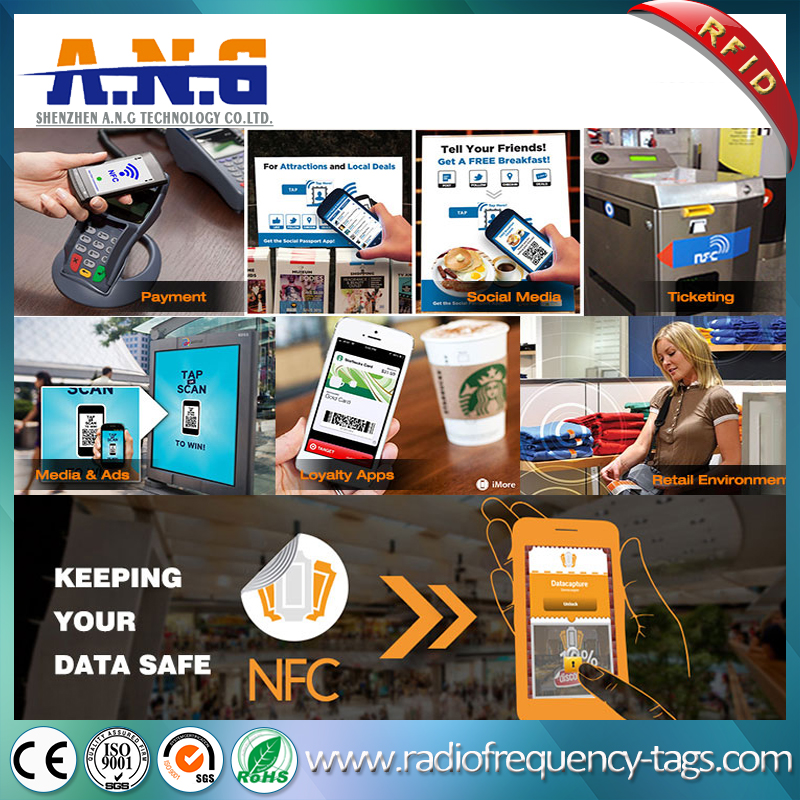 ---
Tags:
---