ISO 18000-6c Long Range UHF RFID Animal Ear Tag For Cattle Sheep
An ear tag should be applied by an applicator (plier) from the correct point which is between the muscles of an ear. An animal may be tagged on one ear or both which depends on the ministry of that country.
Ear tags models are produced and grouped according to the animal types.Cattle should use big dimensioned ear tags and male part of the ear tag should have metal pin. Sheep, goat, and pig ear tags are small and can have male part with metal or plastic pin. There are lots of models which can be applied according to the customer request.
Description:
Support protocol:ISO/IEC 18000-6C EPCglobal Class 1 Gen 2
Work frequency: 902~928MHz Or 865~867MHz
Working mode: FHSS
Progammable memory: 256bits, 512bits
Read/write: support anti-collision algorithm,10,0000 times for repeated delete/write.
Tag materials: PET+AL
Working ditance: subject to readers and antennae
Working temperature: -5°C~+50°C
Dimension: customize
Physical Parameter
Color
Yellow/Orange/green/customized
Size
Tag: 96×27.5×13.5mm/3.78×1.08×0.53inch (L×W×T)

Stud: Dia 29*22.8mm/Dia1.15×0.9inch (short)

Stud: Dia 29*24.4mm/Dia1.15×0.96inch (long)

Antenna Material
PET+ Aluminum Etching
Surface Material
TPU, soft, environmental friendly and non-toxic
Installation
Ear Tag Plier
Operating temperature
-20ºC ~ +80ºC
Operating humidity
20% ~ 90%RH
Package
Ear tag&stud/set, 100sets/bag,10bags/carton
Customized Service
Laser printing, EPC Pre-written, Color, Laser Printing, Chip&Inlay
How to applicate with the animal ear tag?
This 134.2KHz ear tag is read by LF reader, as it needs to match 134.2KHz frequency, the reader is also in accordance with ISO11784/11785 protocol. As the tags have been embedded into animals' ear, when animals pass by, farmer uses the handheld reader to read the tags, the data of the tag can display on screen of the reader, then farmer can identify animals as well as quantities. This can greatly improve farmer's working efficiency and save much time.
Another type of the ear tag is with UHF chip. The reading distance of this model is farther. This tag is used with UHF reader, usually, it is applied with RFID machine. When livestock go across the machine one by one, the datas can faster read and it is quickly recorded.
With this ear tag and technology, it brings much convenience not only in farmer's daily life but also in abattoir market.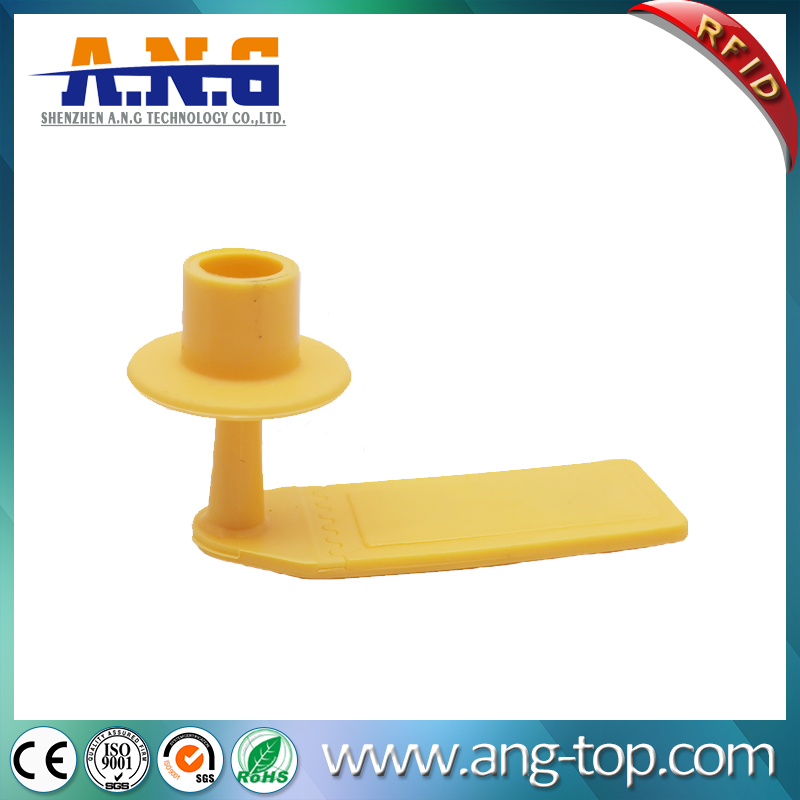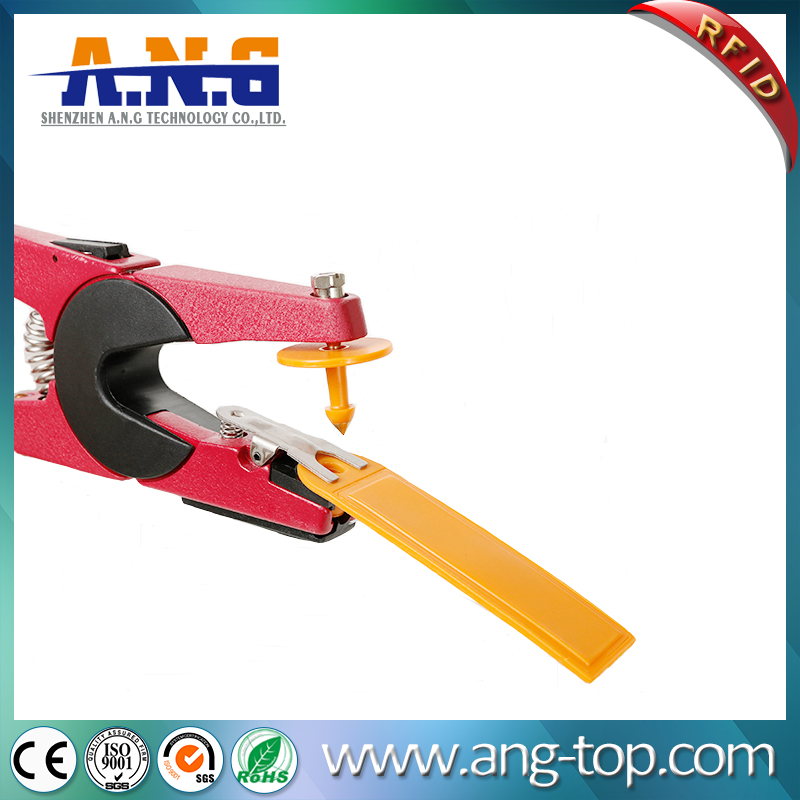 ---
Tags:
---