UHF Wire Tire Tag for vehicle tracking
UHF Wire Tire Tag is one of tire tag which can be embedded into tire during manufacturing. As the tag is embedded, it can stand high temperature and hard to be torn easily, thus, the lifetime can last longer. There are more and more vehicles nowadays, UHF Wire Tire Tag helps to manage vehicles. RFID take an important part in this field.
UHF Wire Tire Tag is made of steel wire and UHF chip. It is golden. When tire of vehicle works on road surface, the temperature can reach rather high in summer and cold in winter, therefore, the tire tag is designed to stand temperature from -40 degree to 200 degree. This tire tag is usually encapsulated in tire production, in this case, you may not see it on surface of the tire.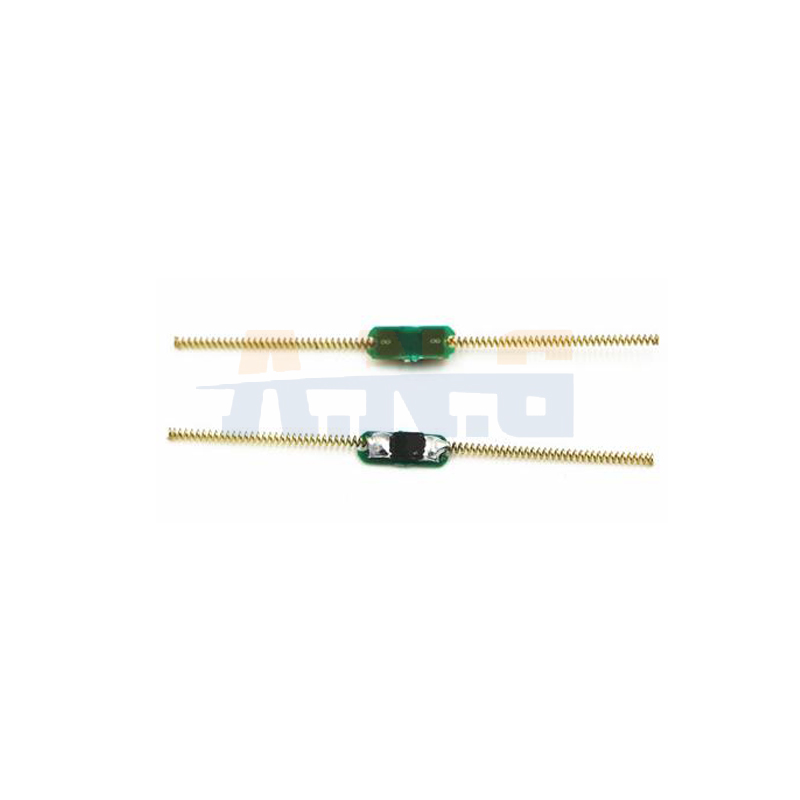 UHF Wire Tire Tag is of UHF chip, it operates with UHF reader. Normally, the tag is encoded into data like UID number. When vehicle pass by the reader, the number can be read and displayed on desktop or laptop, then, numbers of vehicle can be quickly counted and this helps parking lot manage its vehicles. And it will also prevent vehicles from missing.
A.N.G tech manufacture numbers of this tire tag. We also supply different frequencies of chip for tire tags.
Tire tag, RFID tire tag, UHF tire tag
---
- Post Time: 07-14-17 - By: http://www.rfidang.com