UHF Jewelry Tag for Jewelry management
What confuses Jewelry stores most? Many Jewelry stores face to its jewelry missing or stolen frequently. If the issue have yet solved, the Jewelry stores suffers great loss. What can help to solve the problem? UHF Jewelry Tag is introduced in jewelry industry for jewelry management or counting.
Usually, the jewelry tag is made of coated paper. An UHF chip is encapsulated inside the coated paper. The chip is often an inlay and stick to the back of the paper. As the jewelry tag is with glue, it can be easily tagged to the jewelry. Normally, the tag is in blank. However, if you need craftwork like logo printing or serial number printing, it can be implemented on the tag.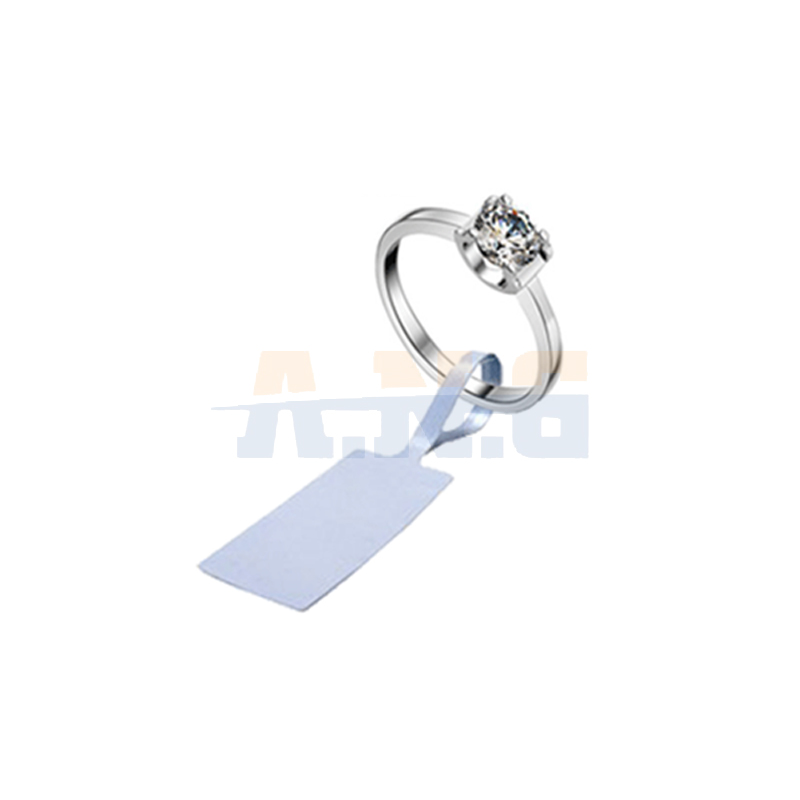 How can we use the UHF jewelry tag?
Firstly, the UHF jewelry tag is tagged to the jewelry. Then, jewelry stores clerk carries handheld reader close to the jewelry to read the tag. As information like serial number is encoded into the tag before, the number can be read in this case. This effectively help jewelry stores clerk to count the jewelry and stop jewelry from missing. With UHF jewelry tag, jewelry stores earn a fortune.
A.N.G Tech is in line of UHF jewelry tag. We provide personalized service. We provide the tag according to clients' requirement. If you are interested in this UHF jewelry tag, please welcome to visit our website at: www.ang-top.com/en/pr.jsp
RFID jewelry tag, UHF jewelry tag, jewelry tag
---
- Post Time: 07-03-17 - By: http://www.rfidang.com