RFID Security Clothing Tag For Laundry Asset Management
In the past years, clothing store owners were worried about their clothes to be stolen and clothes were difficult to manage. However, when RFID develops, it helps clothing store owners solve the problem. RFID Security Clothing Tag is the product which realizes clothes anti-theft and tiny management.
ANG Tech produces RFID Security Clothing Tag in ABS material with UHF chip encapsulated inside. It is often fastened onto pocket of trousers or sleeve of shirts. Mostly, the tag is used in clothing tracking or managing. In addition, this tag can also be applied in blanket or other textile.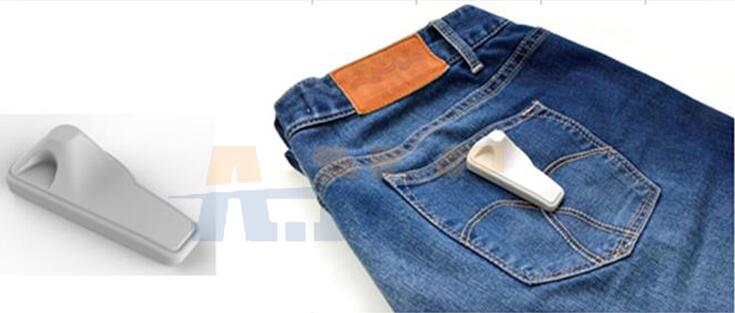 With RFID Security Clothing tag, when clothes moves, data inside the tag would be read by reader and then transmit to applied system of computer, thus, the system will calculate quantities of clothes to bring about clothes management. Meanwhile, when clothes is stolen, system will indicate and owners can get acknowledge. This makes clothing management more convenient.
For more detailed parameters of the tag, if you are interested, please welcome to visit our website at: www.ang-top.com/en/pr.jsp
RFID tag, RFID garment tag, RFID security tag
---
- Post Time: 05-19-17 - By: http://www.rfidang.com